Autumn events in Budapest in 2019
Budapest offers plenty of events and local festivals all year-round. What is so special about autumn time? The mild weather and the last rays of sunshine makes autumn a perfect time to enjoy Budapest outside. Let's see the most interesting events and festivals during autumn in Budapest, in 2019.
One of the sweetest open-air festival of Budapest, the "Édes Napok Budapest" is waiting for you at Szent István square, right in front of the St. Stephen's Basilica. If you have a sweet tooth, this program is a must! Handmade chocolates, bonbons, macarons, cakes, candies will charm you to get lost in the Hungarian sweet wonderland. Don't miss to sweet your life in Budapest between 13 and 15 September.
International Street Food Festival
This festival is all about street food! Juicy burgers, pulled pork sandwiches, Hungarian sausages, smoked ribs, vegan burgers,  just a few mouthwatering things you can try in Budapest during the Street Food Festival. Enjoy the beautiful Andrássy Avenue with yummy street food between 21 and 22 September in Budapest.
Between 27 and 28 September, one of the main streets of Buda, the Bartók Béla Boulvard turns into an open-air cultural festival. "Eleven Ősz" is all about culture in Budapest. Free concerts, several exhibitions, contemporary art, gastro programs and a lovely local atmosphere will wait you there. Don't miss to explore Budapest's quickly changing quirky face on this colourful autumn festival.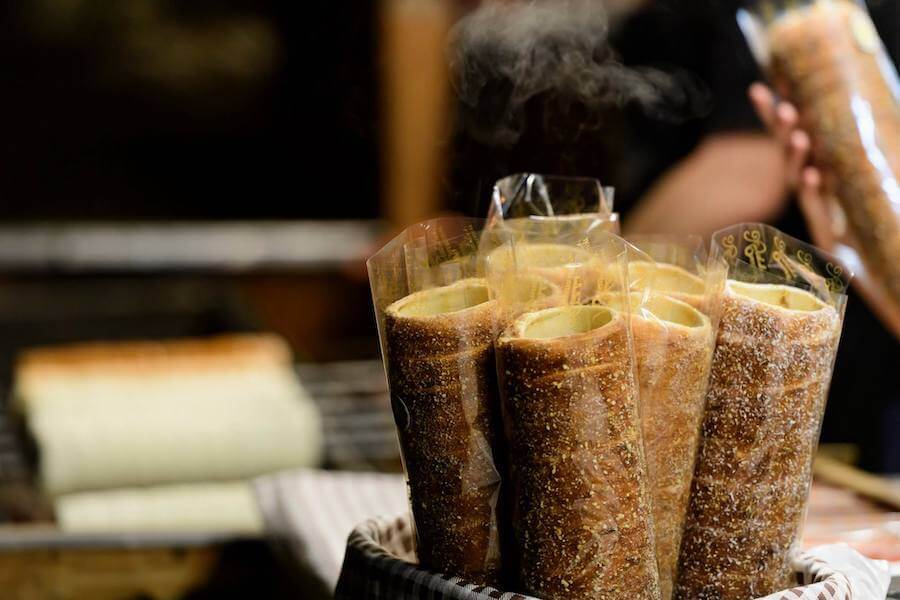 One of the snacks you cannot miss while in Budapest: the Hungarian Chimney cake or Kürtőskalács in Hungarian. This festival is all about this amazing freshly baked chimney cake, rolled into cinnamon, coconut, coca, vanilla or anything you prefer. Let's jump to the City Park to learn how to bake a perfect traditional chimney cake, try the "relax island" of the festival and get lost in the Hungarian culture between 11 and 13 October in Budapest. Save the date!
Hungarian Sausage Festival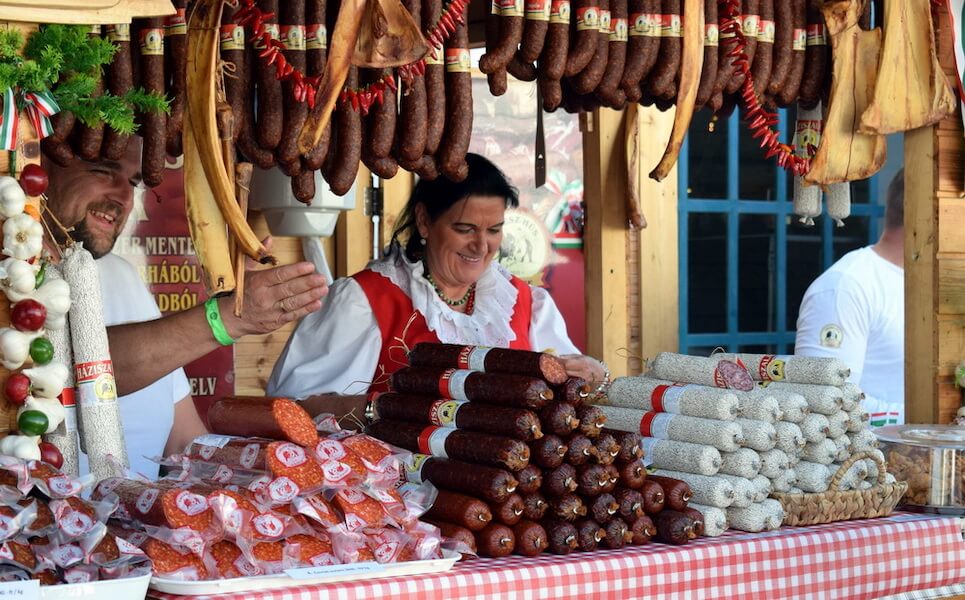 Tradition, gastronomy, sausages, just a few things why you should visit the Hungarian Sausage Festival between 11 and 13 October in Budapest. Handmade sausages, salamis, hams, craft fair, gastro street and folklore music. This is the Hungarian Sausage Festival.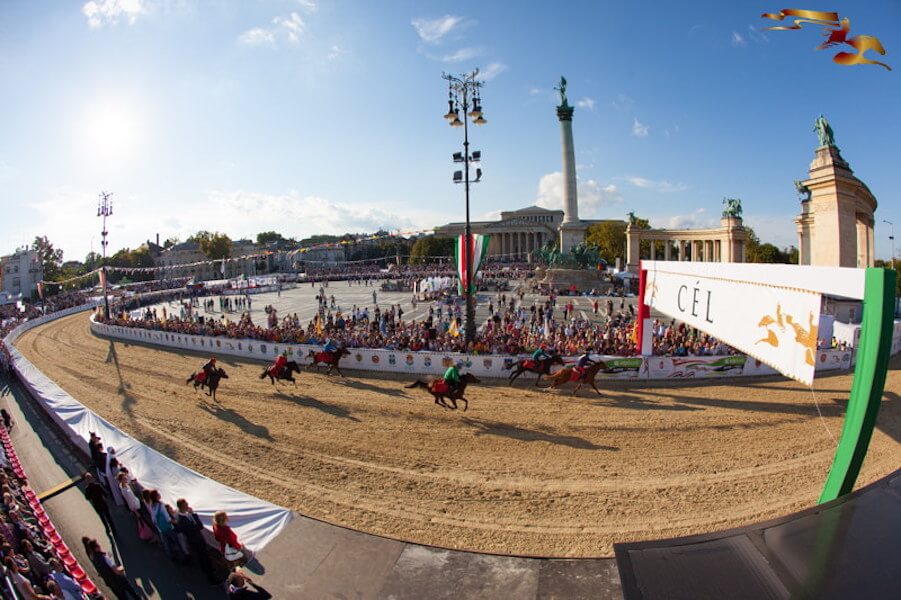 Do you want to be part of a real Hungarian experience? Then National Gallop is a perfect program for you. National Gallop is not just a Hungarian horse ceremony, it's a real adventure in the heart of the city. Real horse races, adrenaline carriage competition, charity star race, horse shows, just a few programs among the all. On the Gastro Street you can try all the goodies the Hungarian cuisine can offer, taste Hungarian wine and "pálinka" and enjoy the folk tunes around. Save the date now, don't miss National Gallop!