Let's read about
Frequently Asked Questions
Something is not clear? Looking for answers? Please check it here among the frequently asked questions. Still need help? Don't hesitate to leave a message through the contact form! I will get back to you as soon as possible.
HOW CAN I BOOK A TOUR?
The booking process is really easy. You can book the choosen tour through the booking form, what you can find next to the descriptions. If you want to book e.g. for Game of crowns, please click in the menu "Tours" then "Game of crowns" and you find the booking form on the right. Fill the necessary information and send the booking. The confirmation will be sent within 24 hours via email. You can also reach me via phone / Facetime / Viber / WhatsApp on + 36 20 253 0046, but please keep in mind the time zone (Central European Time).
HOW CAN I PAY?
At the moment you can only pay by cash (EUR or HUF) after the tour. There is no prepayment. The payment by credit card is not available at the moment. For more please go to "Terms and conditions".
WHERE IS THE MEETING POINT? HOW DO I FIND IT?
The meeting point is different for each tours. It can be found under each tour description, "Departure". If you click on "Tour plan" option, you can find information how to get to the meeting piont. Hotel pick up is available without any extra cost upon request. Every detail will be discussed via email after booking.
CAN I BRING MY KIDS TO THE TOUR?
All the tours are family friendly, so I am happy to see your kids on my tours! Please let me know about their age and special interest during the booking process and I will customize the tour for you. Kids under 2 can come free!
ARE THE TOURS DOG FRIENDLY?
I do love dogs so if you want to bring your doggie with you, feel free to do that. I will do my best to tailor-made the tour for you but please keep in mind that unfortunately the market halls or museums are not dog friendly. However there are many dog friendly street food places in Budapest, so no worry, we will figure it out!
I HAVE SPECIAL DIETS / FOOD ALLERGIES, CAN I BOOK YOUR FOOD TOUR?
Several special diets are available during the tour (e.g.: vegan, vegetarian, lactose free) but please keep in mind that there are no special options for all of the Hungarian food examples so the tour itinerary & inclusions might change a bit. 
CAN I BUY SOUVENIRS DURING THE TOURS?
Sure! But no chineese ones. I will bring you to local shops & young designers to find the best quality products based on your desire.
HOW DO WE TRAVEL DURING THE TOURS?
I believe that the best way of discovering Budapest is by foot with the help of public transportation. Don't worry, the public transportation tickets are already included in the prices!
If you wish to, I am happy to provide you with car or minivan service with private dirver upon request, for 20 EUR/ hour.
CAN I COMBINE THE DIFFERENT TOURS?
If you want to combine the different tours or add some elements just let me know and we discuss it. I am happy to create a unique experience in Budapest for you!
WE ARE A GROUP OF 10 PEOPLE. CAN WE ALSO TAKE PART?
Sure! Please contact me for a personal offer, and we discuss the further details. I will do my best to tailor-made the tour for you!
CAN I FIND GEOCACHES IN BUDAPEST?
Sure! If you are interested in geocaching in my lovely Budapest please let me know and I will show you the coolest hunts in the city and as a non plus ultra I promise your bugs will be accomodated as well!
ARE WE INSURED DURING THE TOUR?
There is no insurance included in the tours, but I always recommand to take an insurance for your entire stay. No extreme activities are included 🙂
HOW CAN I CANCEL A CONFIRMED BOOKING?
For cancellations occuring 7 days prior the tour, there is no cancellation fee. Cancellations received within 7 days will be charged with 50%. The cancellation fee can be paid by bank transfer. In case of emergency or unavoidable circumstances there is no cancellation fee. Since there is no charge prior arrival, no refund is possible.
Plese note that with sending your reservation form you declare that you have read and understood the booking terms and conditions and agree to accept the terms and conditions.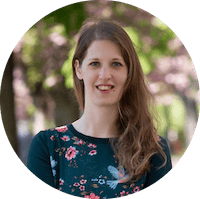 Still have questions? Feel free to contact me!